Event Location: Pokljuka, Slovenia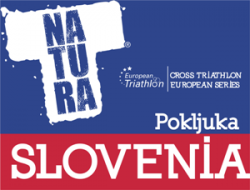 Contact Information
Email: Tomaž Lučovnik, head of LOC, Triathlon club Pokljuka
Phone: +386 40 99 44 33
Mailing Address: Triathlon Club Pokljuka, Goreljek 104, 4247 Zgornje Gorje (President: Tomaž Lučovnik)
Event Information
Entry Fee: 70€ / 80€ / 100€
Prize Money: 5 000€
More informations regarding the race on:
http://www.tnaturaevents.com and TNatura facebook page: https://www.facebook.com/TNATURA
And also on http://www.tkpokljuka.si and TK Pokljuka twitter account @TKPokljuka

The last race of the TNatura Cross Triathlon European Series, could only end at Pokljuka, with a charming challenge in the middle of the impervious nature of the biggest higland plateau in western Slovenia!
The competition is an ideal course for the most demanding athletes, lovers of the impossible challanges.
The athletes will start the race with the swim leg at Bohinj lake, then they can enjoy great views on surrounding mountain tops, riding their mtb at an elevation of 1300 m,
and lastly they will face the final effort with the race leg, getting accross gravel roads and forrest paths.
COURSE
SWIM: 2 rounds of 750 m - 1,5 km TOTAL
The swim is held in lake Bohinj with a water start, 2 laps of 750m each
Slovenia's largest lake is a picture of peace and serenity.
With it's crystal clear water, brooding and mystical feels are encouraged by the steep mountain faces that rise out of the lake on the northern side, with mountain peaks also dominating the background to the west and south.
BIKE: 1 round of 23 km - 23 km TOTAL
The bike course is point to point, 23 km long ascent from lake Bohinj to Pokljuka.
The tracks climbs from app. 520m ASL to T2 which is at about 1300m ASL, so mostly uphill with two short but attractive downhill sections. The track is a combination of gravel roads and forest single tracks in Triglav National Park.
RUN: 2 rounds of 4,5 km - 9 km TOTAL
2 laps with the total length of 9km (4.500m per lap), on gravel and forest roads in the heart of Pokljuka plateau.
Map: http://www.triathlon.org/uploads/events/race_map_slo.jpg
Prize money distribution. Elite men and women:
1st. 750 EUR
2nd. 625 EUR
3rd. 500 EUR
4th. 375 EUR
5th. 250 EUR