October in review for World Triathlon Development and Education
by courtney.akrigg@triathlon.org
on 14 Nov, 2021 04:47 •
Español
World Triathlon summarises Development and Education activities in October 2021. We know that the pandemic is still with us, but busy months like this offer signs of hope to all who work on bringing knowledge and education to the Triathlon community.
The 2021 World Triathlon Para Cup Alhandra, Portugal, had a Technical Officials' E-learning course attached to it. Future Technical Officials in Asia had the option to take part in two face-to-face Technical Officials and Event Organisers Community Seminars: in Tashkent, Uzbekistan between 7 - 9 October and in Doha, Qatar between 25 - 27 October. This course in Uzbekistan was the first ever development project hosted and delivered by the country.
World Triathlon's Coach Education has been extremely busy, as not only did 64 participants from 34 nations enter into the final phase of the 2021 edition of Korea Triathlon - World Triathlon Level 1 and Level 2 courses, but two other Level 1 cohorts started for the Americas (one in English for the Caribbean region, and one in Spanish for Latin-American participants). These projects are running entirely online, bringing the advantages of recording sessions.
We are glad to report that a Development Continental Camp in Alanya, Turkey, also took place early in the month. With athletes in the focus, development camps are becoming more and more important scenes of our coach education as well, as we aim to put into practice and reinforce the contents of our coaches' courses there.
For athletes, the next step is to gain experience in a high-level competition environment. Between 8 - 10 October selected athletes of Team Europe had the chance to represent their countries at the 2021 Europe Triathlon Cup Barcelona, with this aim making October 2021 quite a complete month in terms of triathlon education.
Just out of October, the 2021 Tehran OS - World Triathlon Coaches Level 1 Course was held on 1 November in Tehran, Iran. 2021 Reykjavik World Triathlon Technical Officials Level 1 Seminar was staged in Reykjavik, Iceland, on 6 November.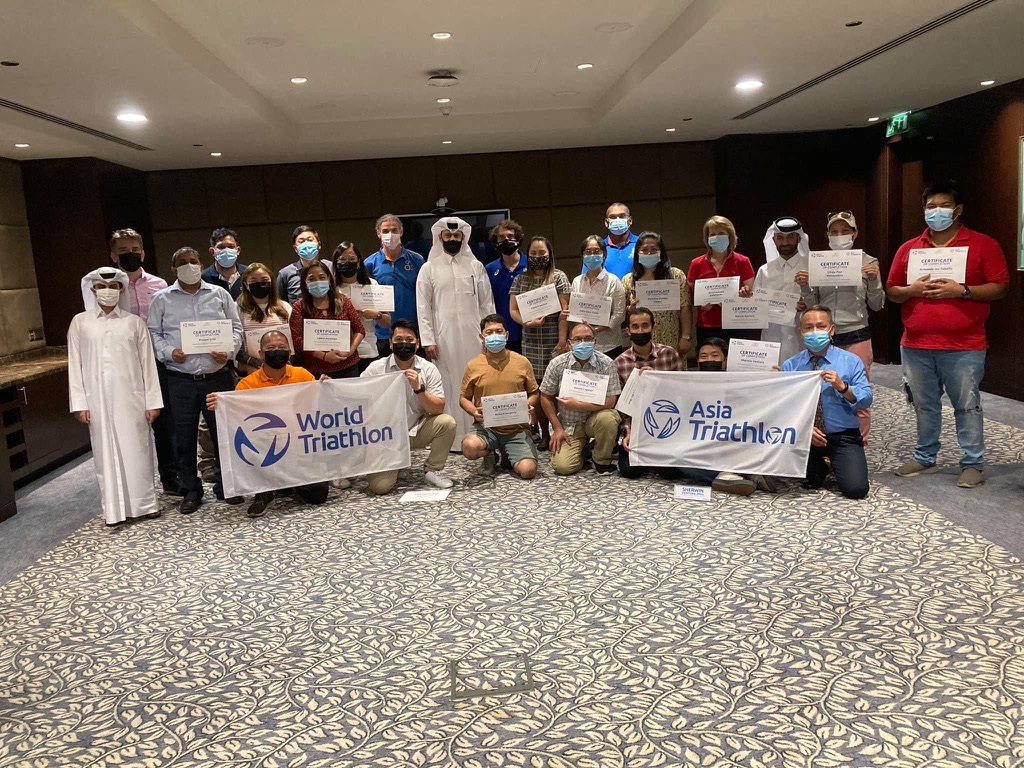 Related articles

Latest
Videos
---
Latest
Event Galleries