August in review with Development and Education
by courtney.akrigg@triathlon.org
on 08 Sep, 2022 03:22 •
Español
World Triathlon Development and Education review August and showcase the various activities including Coaching Education Programme and Continental Camps.
World Triathlon Cup racing returned this month and Olympic points were on the line for athletes in the 2022 World Triathlon Cup Valencia. Two-time World Triathlon champion Emma Carney previewed and reviewed the race and these reports available in World Triathlon Education & Knowledge Hub, as useful educational resources for athletes and coaches. Here is a summary of activities that took place within World Triathlon Development and Education in August.
Fifth Edition Korea Triathlon Federation - World Triathlon Coaching Education Programme
This is the second year that World Triathlon Development delivers this programme in a fully online environment. Besides the curriculum-based Level 1 and Level 2 coaching courses, we offer the Physiology of Triathlon for Youth & Juniors CPD (Continuous Professional Development) course for those coaches who are already certified as Level 1, but not yet eligible to take the Level 2 course. The 2022 cohort has 109 participants (38 female - 35%) from 42 countries. This is the first time that we can welcome candidates from Bangladesh and Algeria to our coach education pathway while China and Paraguay nominated coaches to this specific programme for the first time.

2022 Tiszaujvaros Europe Triathlon - World Triathlon Development Continental Camp
Head Coach - Mick Delamotte (AUS)
"Excited because we have a new group of athletes, new coaches and a broad mix of experience and rookies and looking forward to working with them and having a group that wants to learn. I have seen a tremendous amount of growth with the athletes in the past week and I found they have been really proactive in coming forward. It's been really rewarding. The coaches have also been collaborating together to find solutions to come up with great sessions to meet the objectives, which has been great to see. The enthusiasm has been infectious across the group. The challenge is a new way of thinking, asking questions is part of the learning process and how it relates to their development and to the competitions they're training for. The athletes have really engaged and embraced that concept over the past week."
2022 Radovljica Europe Triathlon - World Triathlon Development Continental Camp
Head coach - Vicent Beltran (ESP)
"After the previous edition in 2019, it was really thrilling for me to return to a development camp in Radovljica. I was excited to meet youth athletes and the newly emerging NF at the event. I'm excited to monitor their development and watch them compete in the forthcoming Youth Festival."
2022 Asuncion World Triathlon Technical Officials Level 1 Seminar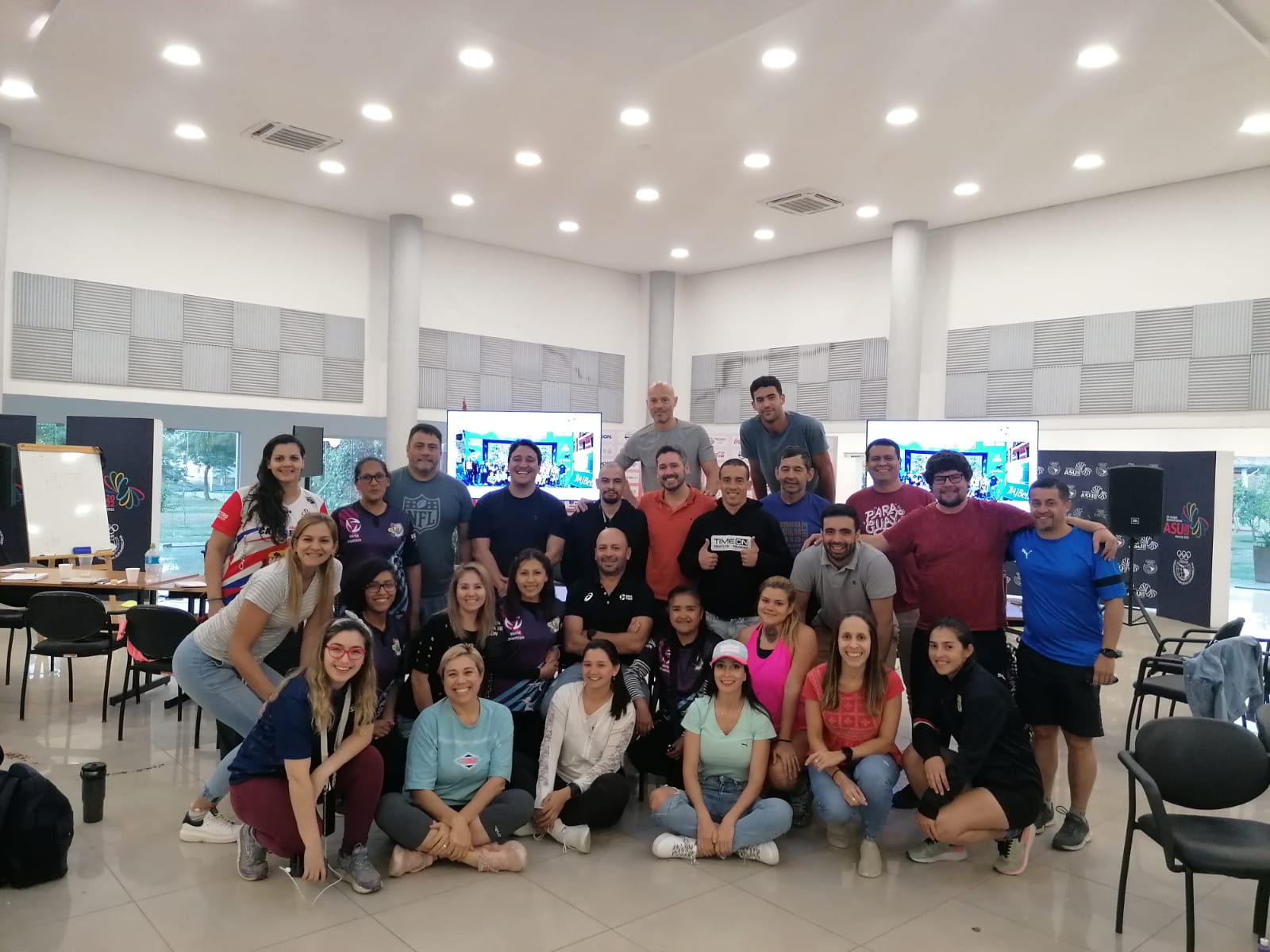 Facilitator - Felix Molina (MEX)
" For me, it was a pleasure to be able to share a bit of my experience in the sport with all the course participants, who showed great interest during the two days of the course."
Participant
"It was a very good and dynamic course which gave us the opportunity to learn more about triathlon and its rules."
NF President - Eduardo Yulita (PAR)
"For us as a Federation, it is very important to carry out this first technical officials course in the history of Paraguay, since it will be a turning point for the development of the sport in the country."
2022 Lusaka World Triathlon Technical Officials and Event Organizers Community Seminar
The OYDC Zambia played host to Triathlon Zambia's second Community Technical and Event Organisers Seminar since 2018. Twenty-two delegates participated, 7 women and 15 men, in the seminar. The seminar concluded with a practical event at the National Heroes stadium. The seminar, facilitated by Mr. Rick Fulton (ZIM), was a success, as participation from the targeted institutions, clubs, schools and communities came forward to help consolidate the already existing technical team and also educate stakeholders to develop the sport.
Participant
Margaret Chitabanta (ZAM) "The workshop was so worth attending, thanks so very much for all the knowledge we have acquired. Though I came in late, I have gained a lot and with interest am slowly catching up."
Major Mumba (ZAM) "It was really interesting and an eye opener to future opportunities too."
For more information on World Triathlon Education and Development, please visit the World Triathlon Education & Knowledge Hub.
Related articles

Latest
Videos
---
Latest
Event Galleries