The World Triathlon London has become one of the most epic courses in the sport. Not only can athletes compete on the same course that has seen World and Olympic Champions named, they do it while carousing some of the world's most iconic landmarks.
This year, just 13 points separated Gwen Jorgensen, Non Stanford and Anne Haug in the race for the 2013 ITU World Championship title, but it was Stanford who carved out her own slice of history in one of the most dramatic Grand Final races yet. After a crash took Jorgensen out and Haug got delayed on the swim, Stanford surged ahead. Despite a 15-second penalty, the 24-year old became the first female to go directly from being a Under23 World Champ to claiming the elite title.
It was a familiar story as the three modern heavyweights of the sport lined up in London to chase the 2013 ITU World Championship title, yet this race played out in ways that no-one would have expected. In a day of twists, it took a final finishing chute masterclass from Javier Gomez to claim his third ITU World Championship title as Jonathan Brownlee had to settle for silver.
Non and Javier may be the World Champs, but which picture is worthy of international praise? Vote now.
1.
2.
3.
4.
5.
6.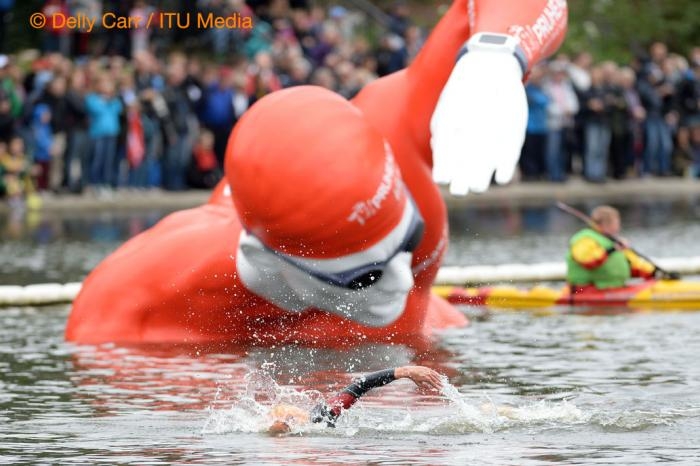 7.
8.
---
Article gallery
Related Event: 2013 ITU World Triathlon Grand Final London
Latest
Videos
---
Latest
Event Galleries